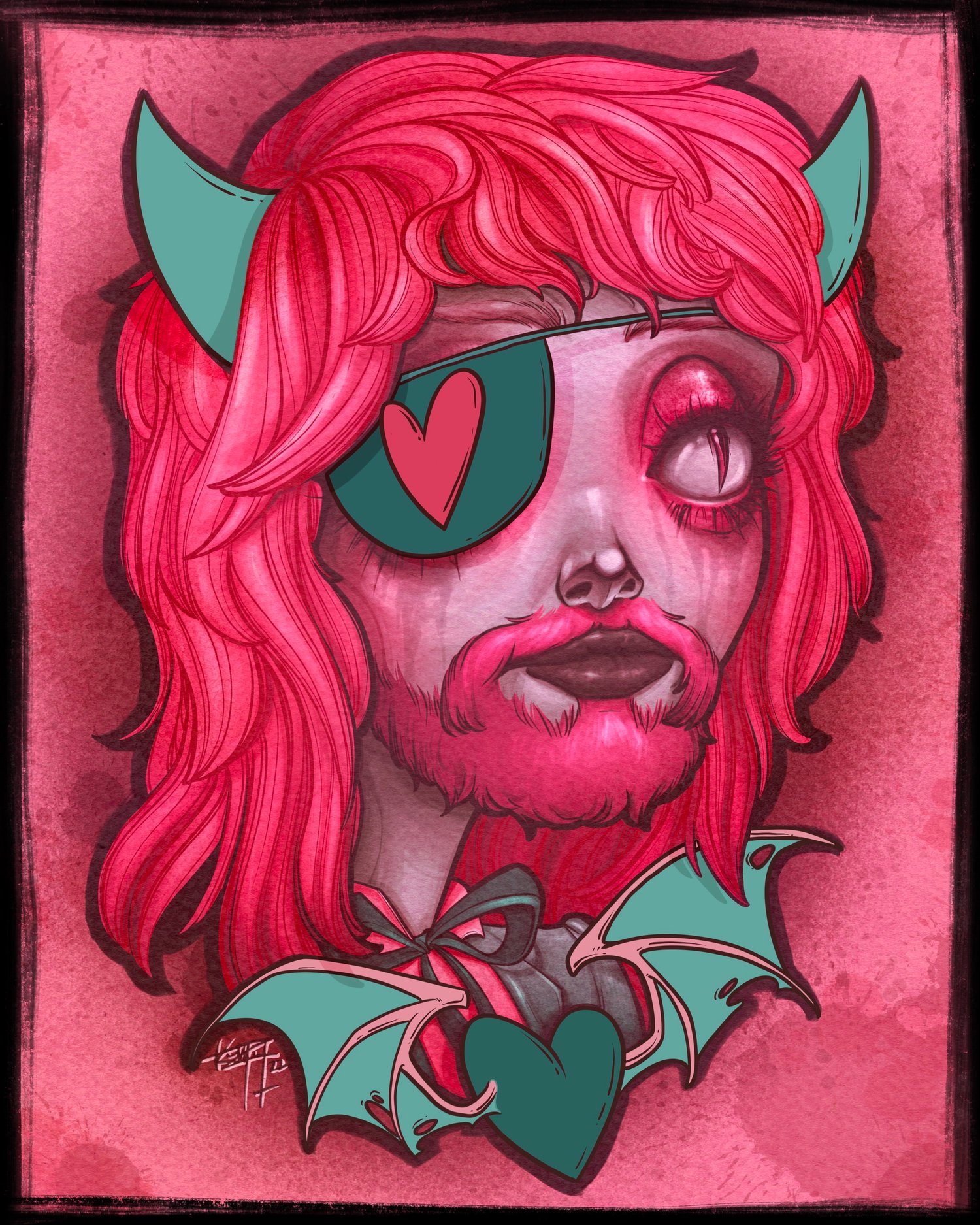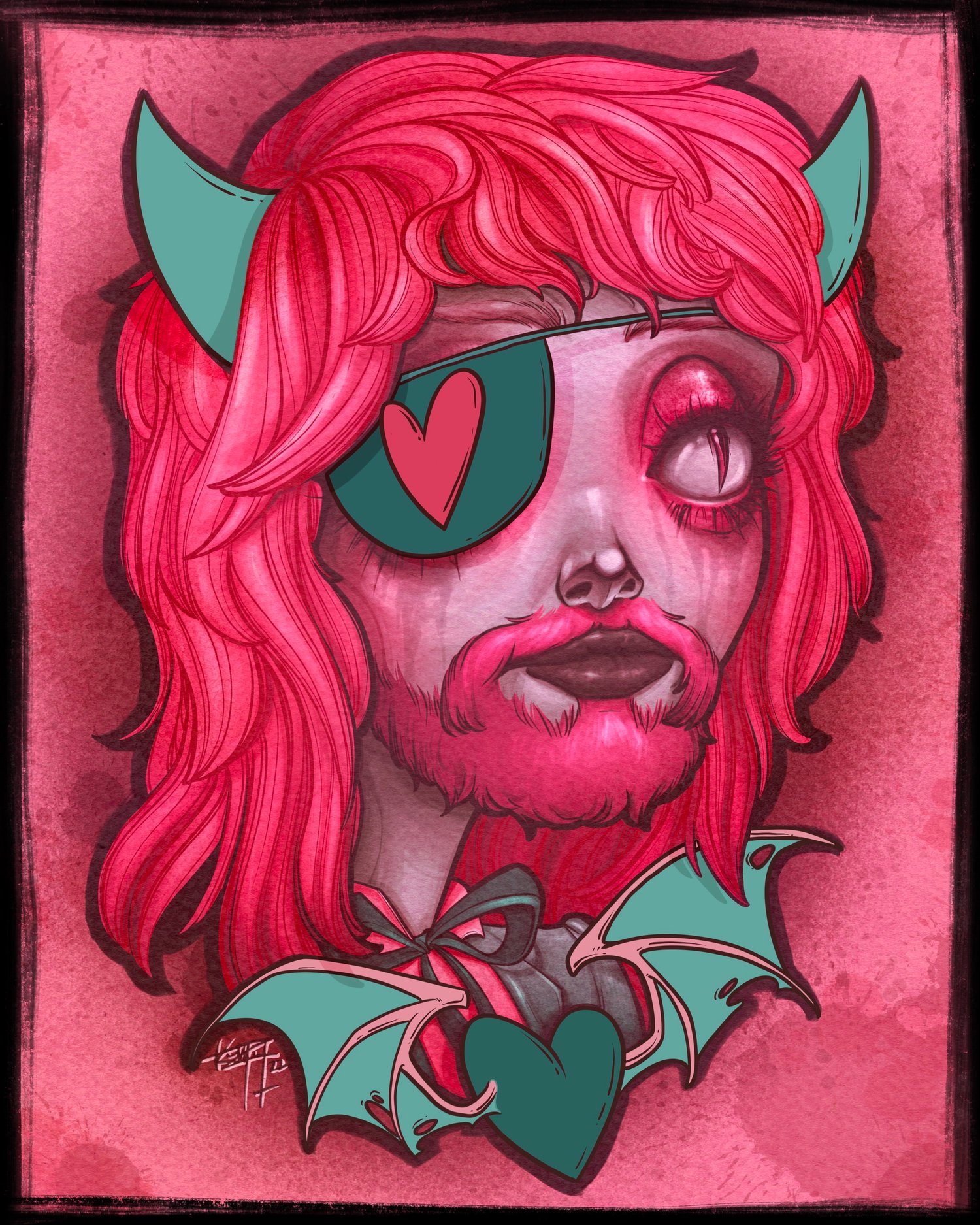 Cotton Candy Dandy
$25.00
It's pride month and I'm celebrating by bringing you this Cotton Candy Dandy! I had a lot of fun making this gender fluid high seas demon delight! They're a little nice, a little nautical. A sweet little non-binary treat to have a Mary-time with!
Prints of this are available through my website! Link in bio. All the proceeds will be going to NAGLY.org, the north shore's alliance of LGBTQ+ youth!
8x10 printed on matte 8.5x11 paper with black border for added spookiness.